How You Can Create Content Engagement Experiences
Have you been wondering how you could improve your content marketing?  Rather than thinking in terms of content marketing.  You need to actually start thinking in terms of content engagement experiences instead.  Have you ever wondered what it would take to turn your content marketing into content engagement experiences?
Content marketing is a phrase that's been around for a long time.  Over time it's meaning has become diluted from what it originally was.  Today the scope of content marketing has, with the growth of social media has grown into so much more.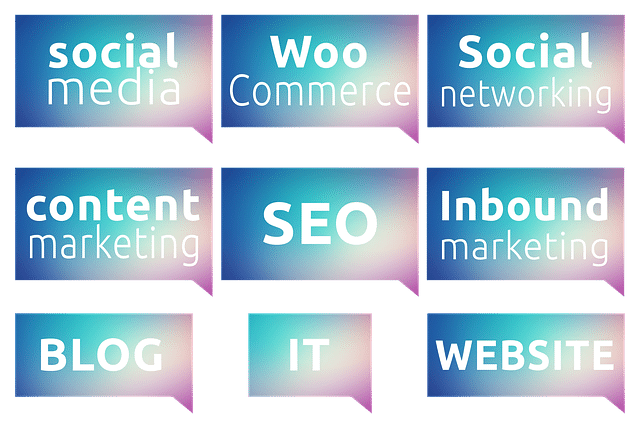 When I hear someone mention content marketing I think about emails, social sharing, blogs, articles, ebooks, webinars, podcasts and so much more.  Your content is the blood that runs through the veins of your business.  Without content, there is no inbound marketing.  No outbound marketing.  No social engagement.  No lead generation.  And most of all, no sales.
A content engagement experience is actually the the environment in which your content lives.  How you create its structure, designed to compel your prospects and customers to engage with your company.
You have to rethink how you create the entire content engagement experience.  Thinking about content engagement experiences changes our focus from simply publishing a blog post.  It forces us to consider its personalization, organization, and our entire digital strategy instead.
Bring Your Content to Life with Inbound Marketing
Simply having great content on your website and in your channels isn't good enough anymore.  According to a study by SiriusDecisions, 60-70% of all content doesn't get used at all.  But your content is more important than ever.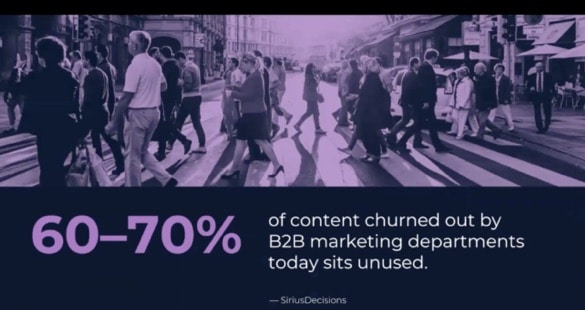 Think about how YOUR content touches and influences your inbound marketing efforts.  Your content also affects your account-based marketing, your demand generation strategy, and it touches sales enablement, just to name a few.  You should, think about the entire content engagement experience and how you can leverage content with:
Inbound marketing: create content that solves visitors problems and deliver it when and where they need it.
Demand generation: drive more leads and conversions through your content experience using personalization.
Account-based marketing: engage your targeted prospects with personalized content experiences that funnel your audience toward sales decisions.
Sales enablement: empower your sales team to use content and independently distribute it to your prospects.
Scale Your Personalized Content Engagement Experiences
We talk a lot about content marketing, however many times we don't actually do it.  During 2019 you need to begin a new chapter.  Create content engagement experiencesusing your original content.  Make your ordinary content a unique visitor experience by personalizing it for every part of the buyer journey.

Boost Your Content Engagement & Conversions
By placing your content in more places, you will boost your brand exposure.  This will benefit you by increasing your content engagement and your conversions.  
According to the recent content experience report by Uberflip, which you can download here, by putting your content in more than one place, you can increase your content views by 8X.  That's not 8%, it's actually 8X which is an incredible return.  
An example of this would be if you placed content under different types of navigation on your website.  It makes sense.  If your content can be found in more places, you'll get more engagement.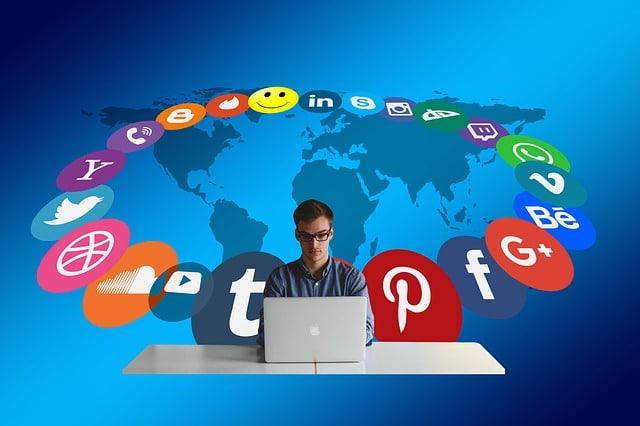 Creating new content isn't the only way to increase views and sales.  You should place your content in more contextual places also.  A small step like adding more than two headings to your navigation bar can increase content views by 200%.
Let's say our team at Better Business Alliance creates an ebook on social media that would fit in a topical dropdown on Better-Business-Alliance.org.  We would achieve a nice bump in views by placing that same content under a vertical focus or solution focus dropdown.  It makes sense that the more specific and relevant your navigation is, the more likely people will be to view your content.
Not convinced about how this simple step can impact your business?   Keep in mind that it requires visits to seven pieces of relevant content to make your prospects sales-ready.  If you use social media and personalize your content it becomes easier for prospects to access your content.  Doing this moves your audience closer to accepting the opportunity that you are offering and making the decision that you have worked so hard to achieve.
Who Owns Your Content Experience?
Who is responsible for the content experience in your organization?  It's an important responsibility that is critical to your success.  Who is responsible to perform or at least manage all of your content engagement?  Here are a few options that you should consider for your business:
The Content Marketer.  If your content marketer is involved with storytelling and content assets, should they also be in charge of the content experience?   a strong case can be made for this approach, especially in small organizations.
The Lead Generation Marketer.  Lead generation marketers are involved with lead nurturing and lead management.  It makes sense that they should care about the content they're using in their lead nurturing campaigns.  Having the lead generation marketer in charge of your content experience would be a sensible solution for many organizations.
The Digital Marketer.   If you're a digital marketer in charge of the website content, it would probably make sense for you to own the content experience.  Probably working closely with your content manager if you have one.